Testimonials
Here's what a few of our customers have had to say about us.
Have a testimonial of your own to share?
Send a Testimonial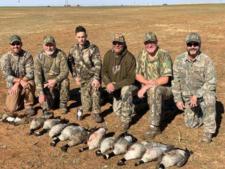 Sean,Dan,Mike,Terry,Zack,Kerry
Winter 2018 - Wolfforth
First class very accommodating over and above expectations Will be back for next year's hunt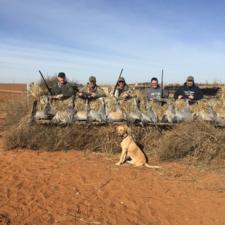 Andy Farish
Winter 2017/2018 - Colorado
We had a group of friends make the road trip from Colorado down to Lubbock Texas area for this hunt in early January. We all had a fantastic time and got to shoot a lot of birds. Final Descent provided us with an excellent guide that was extememly courteous, worked above expectations, and got a bunch of birds to land right into the their decoys. We'll be booking again for this fun filled hunt!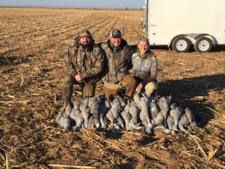 Ryan Johnson
Winter 2017 - Waco, TX
These guys are all class! In the morning Brent put us on the cranes and we hit an 8-man limit before 9am. Rhett took us out that afternoon and we had a very fun quail hunt (bobs and blues). These fellas are down to earth and they know their stuff, I highly recommend Final Descent Guide Services, as a matter of fact we already booked our hunt for 2018 and plan to make it an annual thing!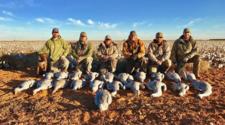 Richard Fischenich
Fall 2016 - Lubbock, Tx
Had a great time with the guys at Final Descent. These guys did everything for us and put us on the birds! Can't wait to do it again next year!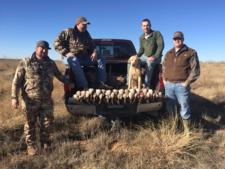 Ryan Crider
Winter 2017 - Midland, TX
Had a awesome shoot on ducks this morning. 5 man limit and done by 9:00. These guys really worked hard to put us on ducks and it showed. Great guys and tons of birds!!!!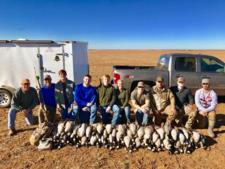 Collision King
- lubbock tx
Fantastic hunt, dec 24th 2016 with a group of 9 and 6 being their first time I was not sure how many birds we would get, we limited out! Thanks Jeremy and Rhett, we will definitely be back next year!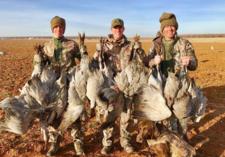 Chad Woods
Winter 2016/ 2017 - Rockwall, TX
First Sandhill Crane hunt for my 2 boys and me- It was nothing short of a trip of a lifetime! Paden and Cameron were first class and worked hard to make it an amazing trip!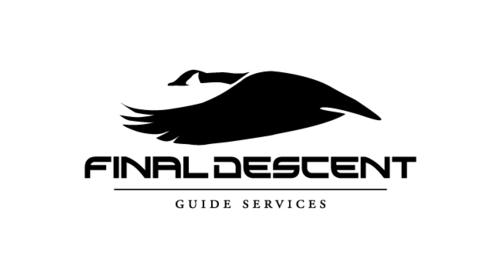 Jacob
Very very good hunt. Just great guys and much better guide. Had a blast and hope to see you soon. Thanks for Making this hunt posible and a good hunt it was. 100% succes.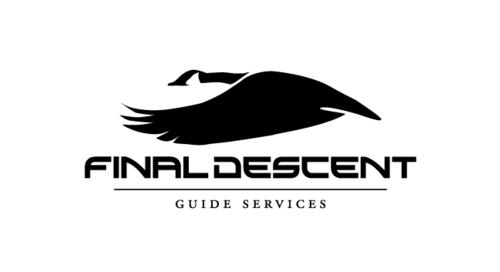 Dan Dickinson
Chase and Josh , you guys do an excellent job ..I have given out all the cards and pamphlets ya'll gave me and I will be sending hunters your way !! If ya"ll need any references please have them call me .. Ya"ll put on a 1st class hunt !! Thanks again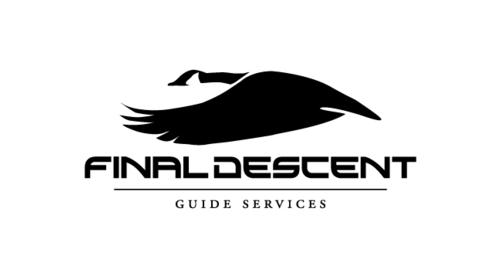 Jim Costabile
Got to say this hunt was one for the books. Josh and Chase, you not only have mastered your skills but clearly enjoy it.This really make a difference in the hunt. The only thing that could have made the hunt better for me was to have my kids with us. I guess I have a future hunt to look forward to. Great job! hope to see yall next season.
Send us a Testimonial
To our past clients: We appreciate your comments and if you would, fill out the form with comments and a photo about your experience at Final Descent Guide Services. Fields marked with * are required. Please enter the Name field how you want your name to read on our website (Examples: John Doe, J. Doe, John D., John Doe Corporation).