Sandhill Crane Hunting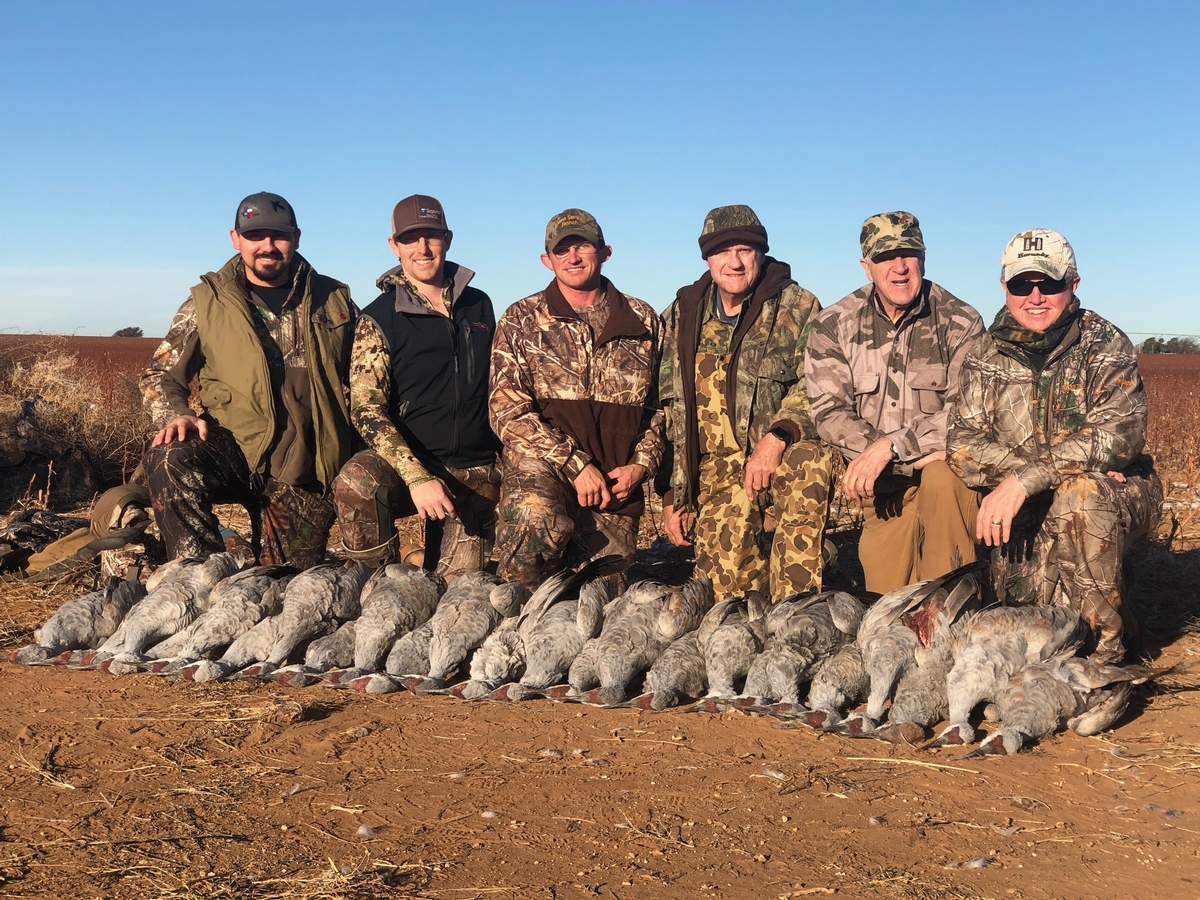 The Hunt
Final Descent offers some of the best Sandhill Crane hunting, along with an experience that you will never forget. We primarily hunt this species from our panel and a-frame style blinds as well as layout blinds over fullbody Sandhill Crane decoys. Hunts will be conducted untill 11:00am.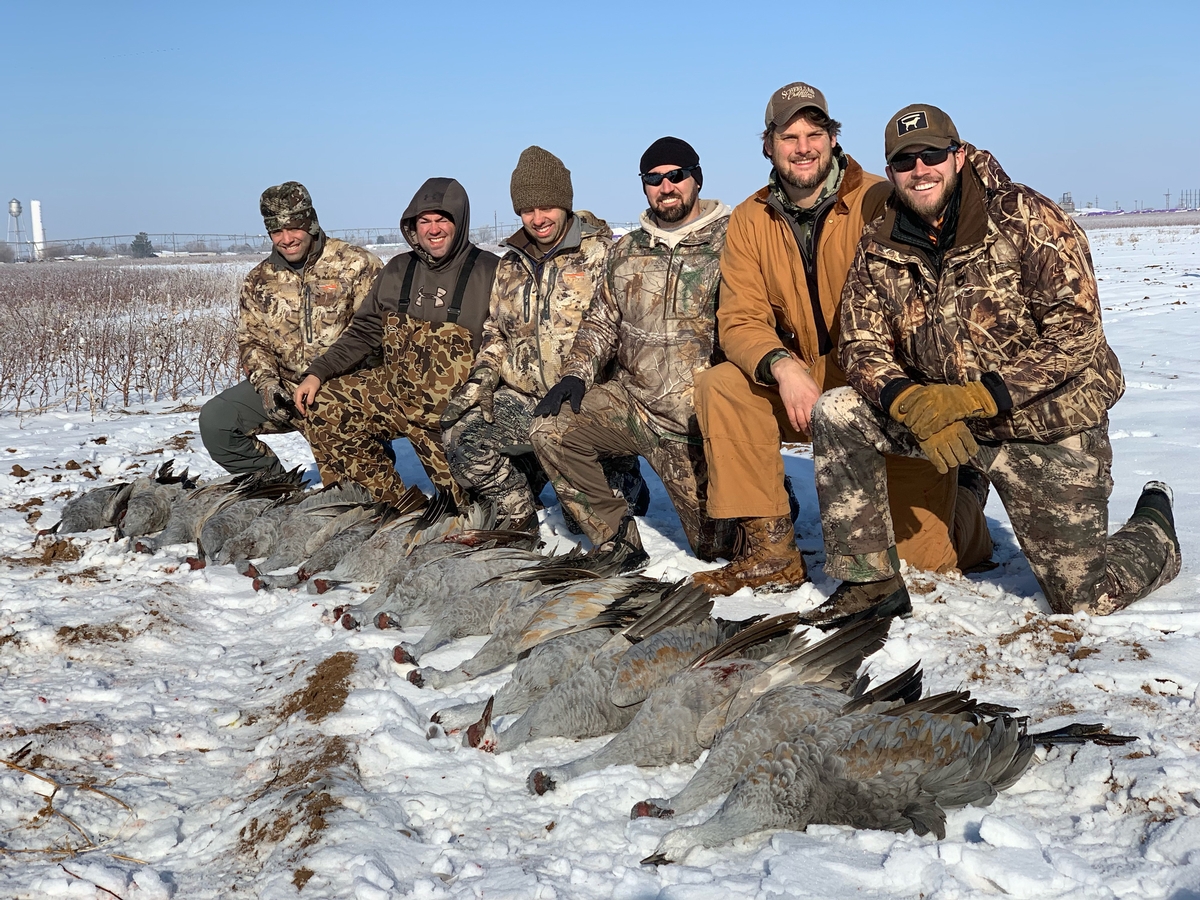 The Birds
The Texas Panhandle is a major wintering area for these birds with it's extensive crop land that allows the birds to reside comfortably throughout the season. Be sure to obtain a Sandhill Crane permit before arriving for your hunt-it is a separate license. Crane limits are 3 per person.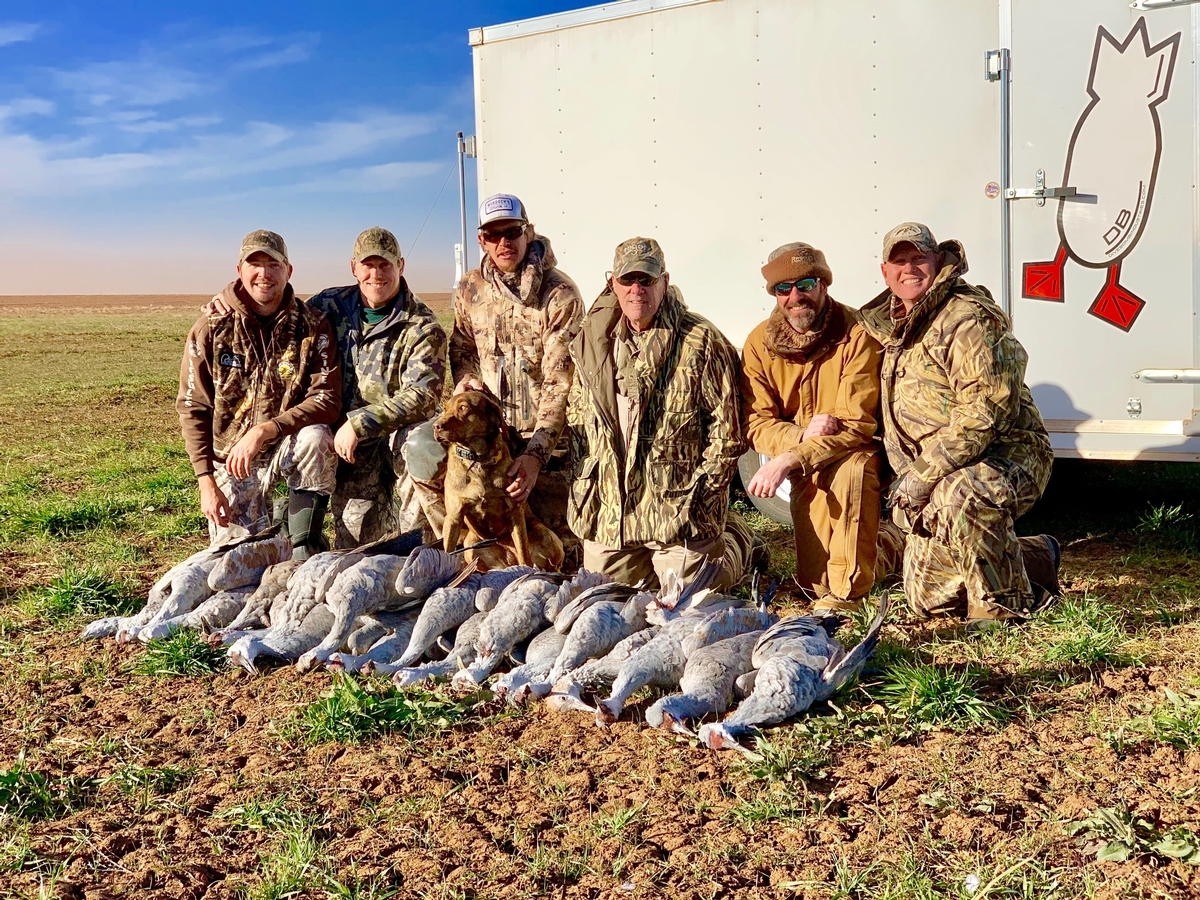 Rates & Dates
Crane Hunts:$350/Gun
Season Dates: November - January
Regardless of age, all Texas waterfowl hunters must obtain a hunting license, which is available for purchase online at the Texas Parks and Wildlife website. Also make sure that you have the migratory bird endorsement on your license. When hunting sandhill crane, you have to obtain a crane permit, which can only be done at a Texas Parks and Wildlife Station (for free) or online at Texas Parks and Wildlife website for $5. You can not get them when you get your annual license.