Texas Dove Hunting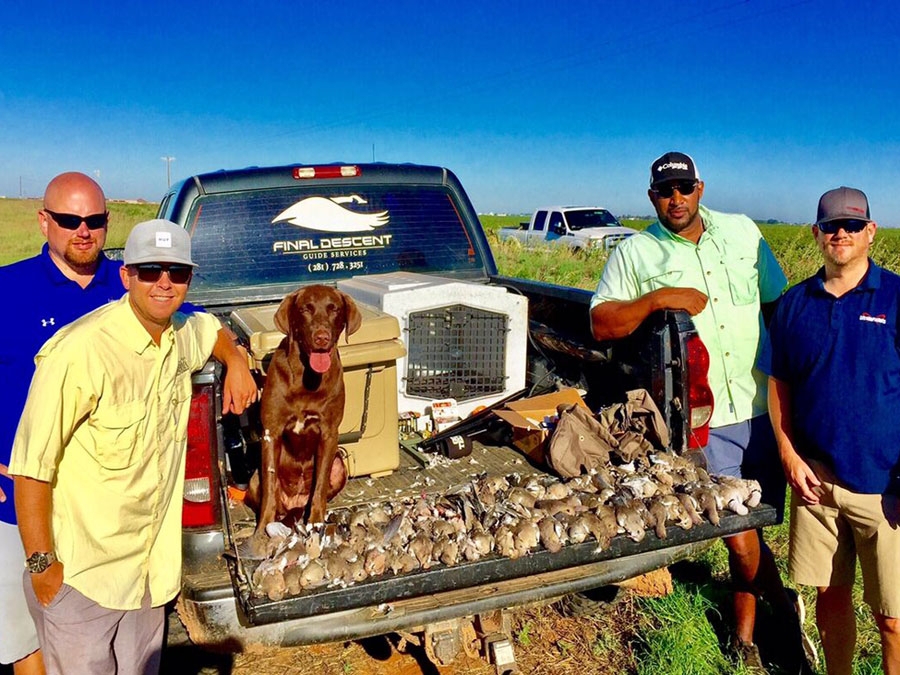 The Hunt
If you have not experienced a dove shoot in West Texas you are certainly missing out. Dove season is a great time to get back into the swing of hunting and socialize with your buddies. We put extensive time, thought and working with local producers to ensure we have the best sources, including sunflowers, sorghum as well as evening watering holes. It is not unusual for customers to get a 15 birds limit within a couple of hours. Dove hunts offer a great customer appreciation activity, and Final Descent specializes in facilitating these events.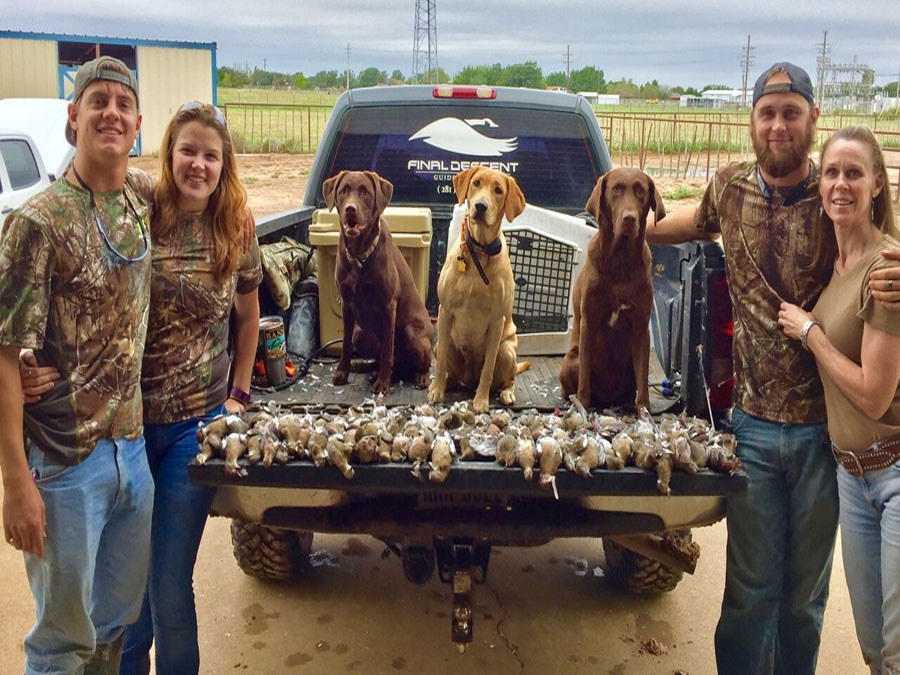 Rates & Dates
Dove Hunts:$125/Gun
Season Dates: September 1st - Mid November
Regardless of age, all Texas waterfowl hunters must obtain a hunting license, which is available for purchase online at the Texas Parks and Wildlife website. Also make sure that you have the migratory bird endorsement on your license.