Canada Goose Hunting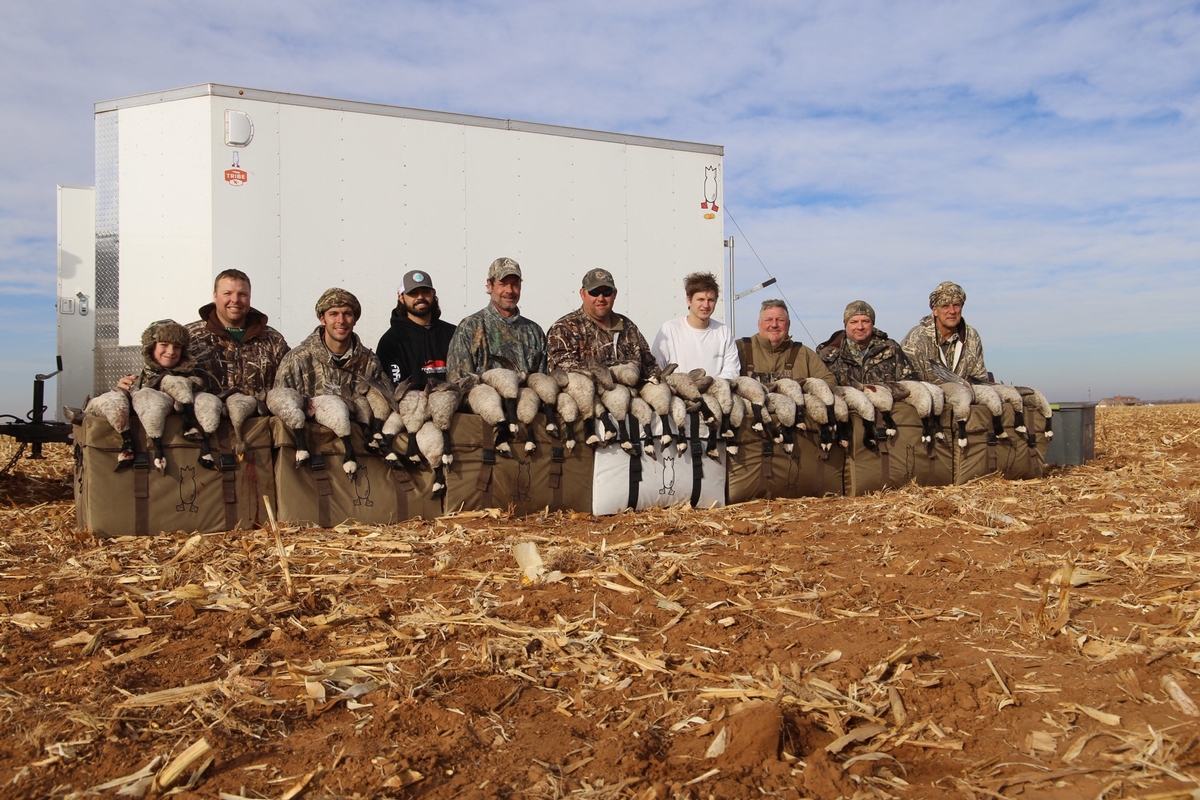 The Hunt
Our Canada Goose hunts consist of early mornings and sometimes up to 50 miles to reach our hunting destination. It is a fully guided hunt, all you need is clothes, a cooler for bird storage and your ammo/gun. We do provide the blinds, but please make sure to dress for the weather. We ask that the hunters help set up decoys and pick up once we are done. If everyone lends a hand, it will only take 30-45 minutes. If you choose not help with the decoys, there is an additional fee of $50 per hunter Hunts will be conducted until 11:00am unless previous arrangements have been made.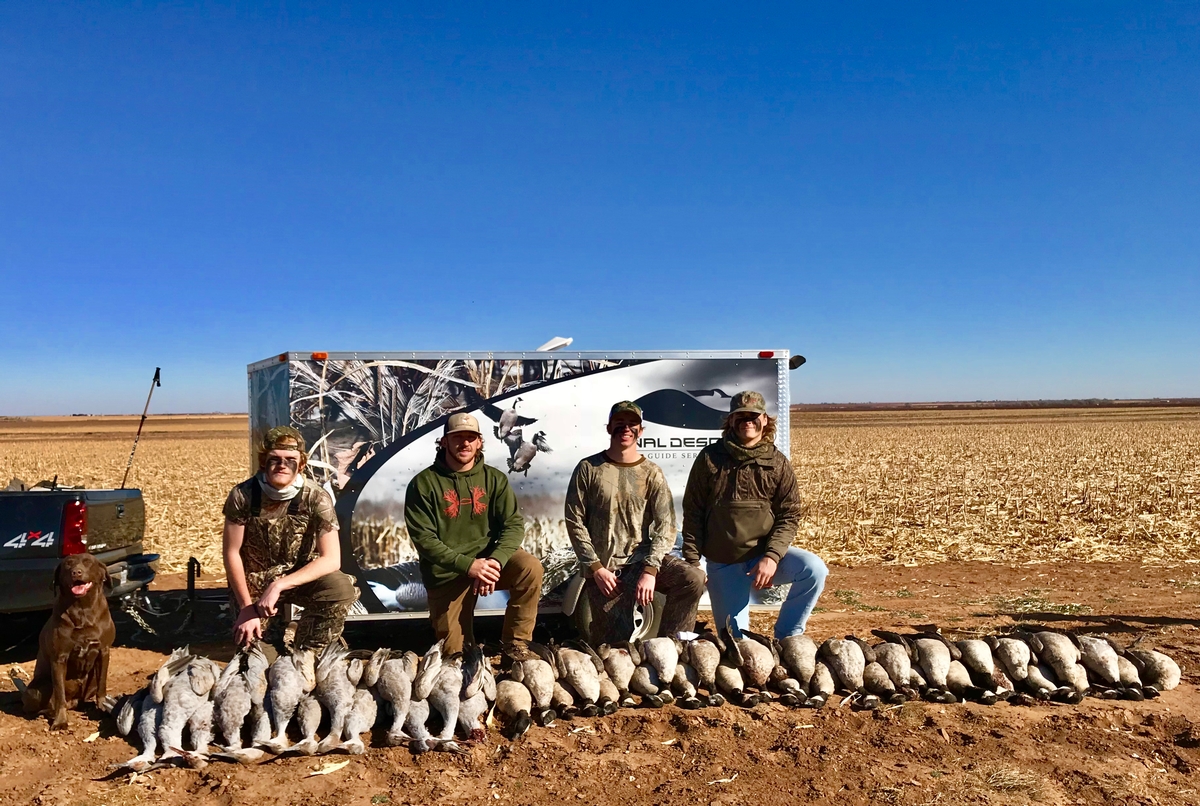 The Birds
The majority of our hunts are conducted over large silhouette and sock spreads with the occasional use of Dakota full bodies and Dakota floaters. The thrill and excitement of hunting Canada geese in the Texas Panhandle is such a rush with the opportunity to see large flocks of Canadas and Snows. We do not have a large number of Specklebelly geese, but we do get our fair share of them. It is advised that you bring a snack with you to the field.
Texas Panhandler goose hunters may retain only 20 light geese, five Canada geese and one white-front goose/spec per day. The respective per season possession limit for Canada geese and white-fronted geese is eight and two, while light geese do not have a per season limit.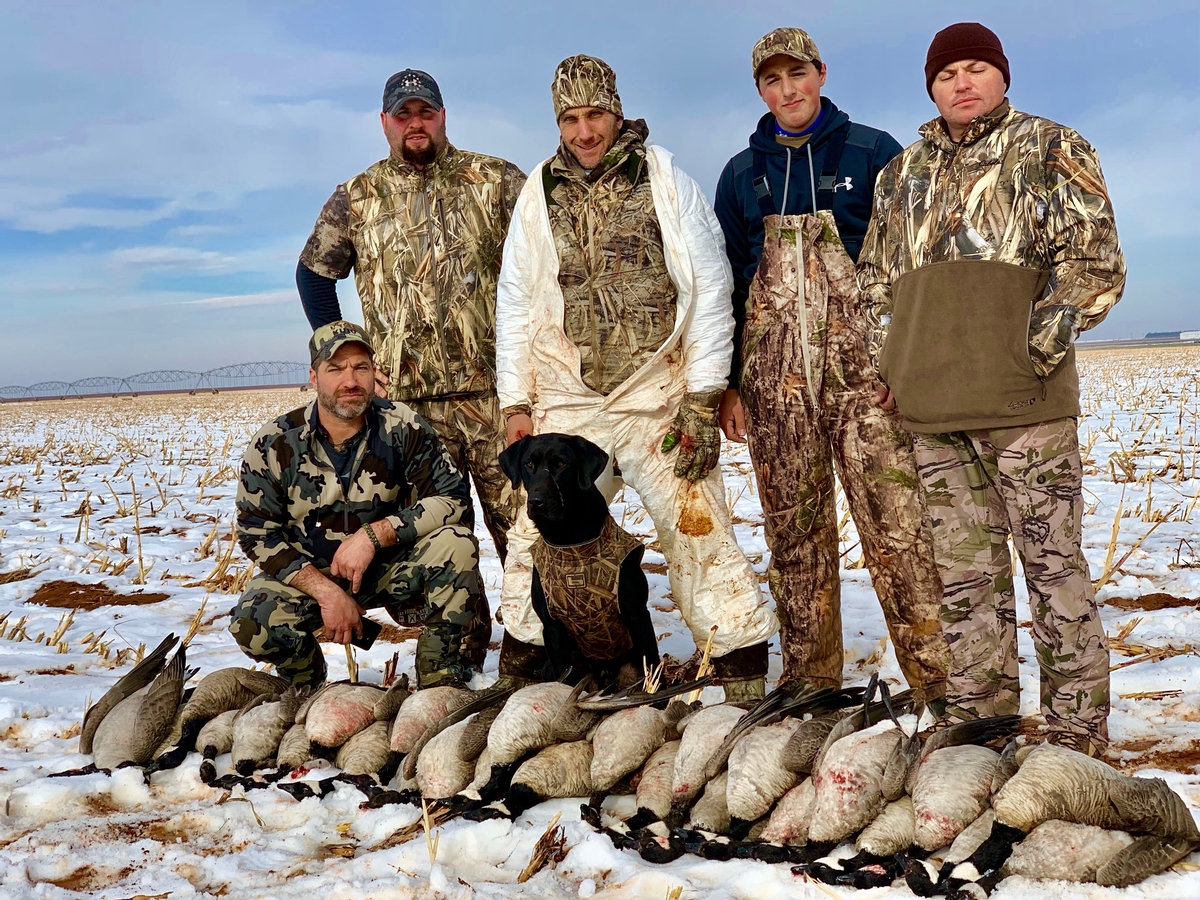 Rates & Dates
Goose Hunts: $350/Gun
Season Dates: November - Mid February
Regardless of age, all Texas waterfowl hunters must obtain a hunting license, which is available for purchase online at the Texas Parks and Wildlife website. Also make sure that you have the migratory bird endorsement and federal duck stamp on your license.