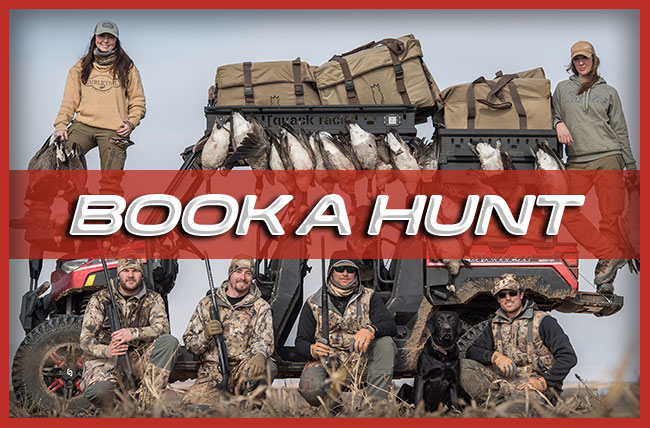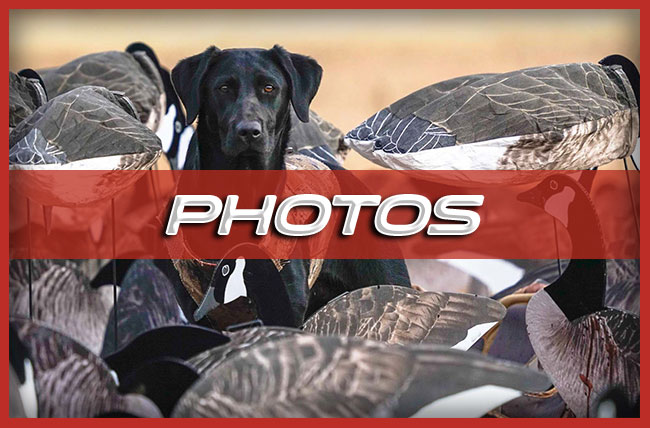 Final Descent Guide Services - Lubbock, TX
West Texas waterfowl hunting has exceed expectations for many years. The diversification of crops such as peanuts, sorghum, corn, and abundant wheat fields ensure that the birds have adequate feed as they winter. Lubbock, Texas and the surrounding areas have playa lake bottoms that offer optimal roosting during the harsh winter climate. Both of these ingredients coupled with Final Descent's relationship with producers offer our customers an un-parelled hunting experience.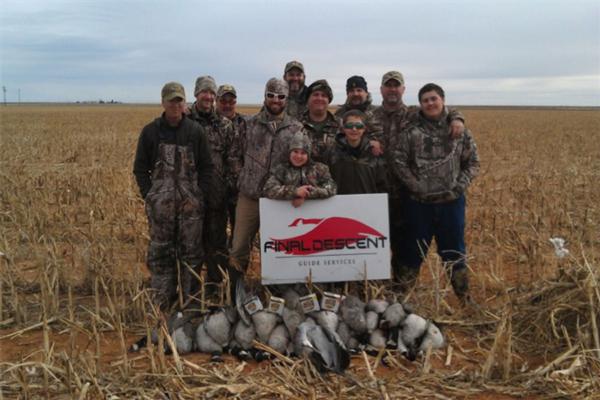 Goose Hunts - Lubbock TX
Our Canada Goose hunts consist of early mornings and sometimes up to 50 miles to reach our hunting destination. It is a fully guided hunt, all you need is clothes, a cooler for bird storage and your ammo/gun. We do provide the blinds, but please make sure to dress for the weather. We hunt over the majority of full body GHG decoys, Final Approach full body decoys and real geese silhouettes. The thrill and excitement of hunting Canada geese in the Texas Panhandle is such a rush with the opportunity to see large flocks of Canadas and Snows. We do not have a large number of Specklebelly geese, but we do get our fair share of them. It is advised that you bring a snack with you to the field. Lubbock Texas Goose Hunting!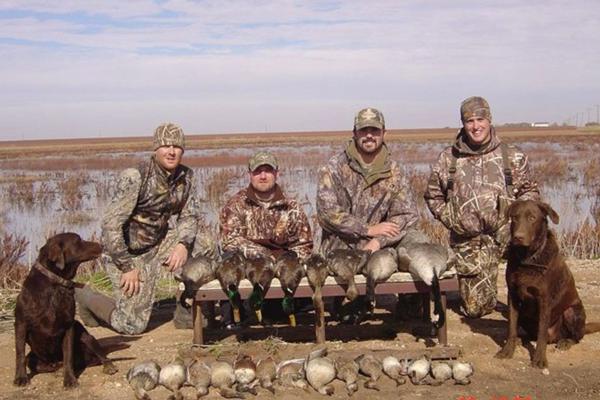 Duck Hunts - Lubbock TX
Final Descent offers some of the best duck hunting around. We hunt privately owned lakes and ponds around the Lubbock area. Our Ducks in this area start migrating through the area around October going all the way through January. We have very many different species of ducks, most common being, Mallard, Pintail, Teal, Wigeon, and along with some of the divers - Redheads and Canvasbacks. You will need Waders for this type of hunt, along with full camo. Some areas that we hunt, we will be able to use layout blinds. Other times, we will have to wade out into the water.